GASTRIC BALLOON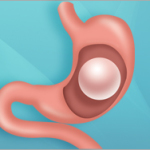 Now you can lose up to 40 pounds, without surgery. The gastric balloon is a non-surgical weight loss procedure. Performed in an outpatient setting, the procedure is done in about 30 minutes, and patients go home the same day. The procedure involves placement of a thin, deflated balloon into the stomach. The gastric balloon is inflated with saline, causing the stomach to feel fuller, and allowing patients to feel satiated with less food. After six months, the balloon is removed.
Dr. Terry Simpson, Arizona's most experienced weight loss surgeon is offering the gastric balloon procedure to patients, beginning immediately.
The gastric balloon procedure is available for $6,995.
This price includes the following:
Initial consult
Facility fee for procedure
Physician fee
Anesthesia fee
Bi-weekly coaching from a bariatric coach in the office
Discount access to our Ideal Protein Supplements Program (fee waived)
Pre-removal consult
Included in the price: 1 UGI to check placement ; others may be required and billed via  insurance or for self pay at $115. In the event patient requires additional services (IV hydration, additional UGI, additional consult meeting with doctor, etc …) these will be available at minimal cost to the patient.
Call us today to learn about this new procedure. 602-234-SLIM